Writing with chalk is truly an art form and such a beautiful way to personalise your wedding. Blackboards & chalkboard are perfect for presenting your event's programme, food menu, cocktail list or instructions and messages to your guests.  This medium allows you to continue the fonts, graphics and style of your event in a natural & vintage looking way.
We love bespoke chalkboards & we can create, design and execute blackboards for your event.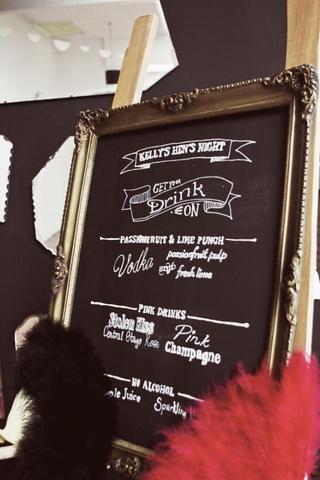 A Vintage & Pretty designed blackboard cocktail list for a hen's night.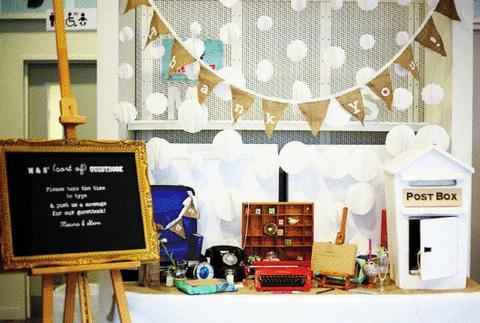 This is a Vintage & Pretty blackboard that explains to guests how to use the retro typewriter guestbook.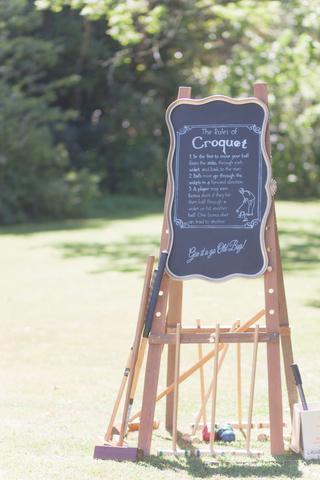 This Vintage & Pretty blackboard creation was used to share with guests the rules of croquet.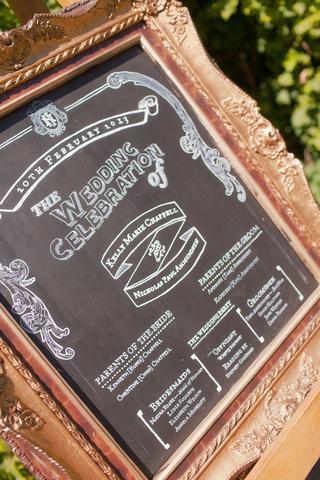 The ornate gold framed VIntage & Pretty blackboard was used to create a beautiful wedding programme.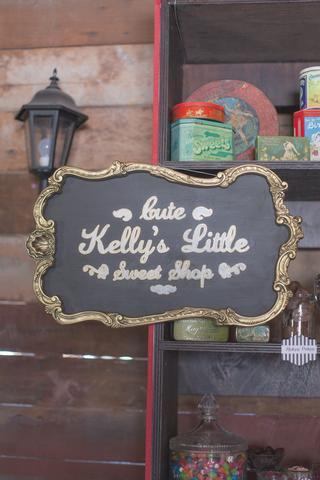 This wedding's sweet shop even had its own shop sign.