We absolutely love Pinterest.  The internet is now overflowing with inspiring images of creative & absolutely beautiful real vintage weddings & events.  Pinterest is the perfect way to find new ideas, get inspired & organise images of all the beautiful things that you want to weave into your event.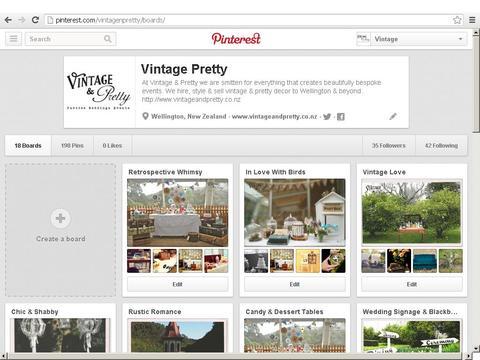 We recommend that you create a board for each of the important tables you want to stage & all the important aspects of your event.  Here is a list of the boards that have helped us create Vintage & Pretty weddings & events: gift tables, refreshment tables, blackboards, menus, table plans, dessert tables, guestbook tables, reception tables, flowers, buttonholes, head tables, outdoor lounge suites, furniture, photobooth sets, DJ booths, wedding favours, registry tables, marital advice tables, old fashioned games, bridal hair, bridal makeup, interesting ideas & the lists go on.  These inspiration boards were a great place to order our thoughts & develop our visions.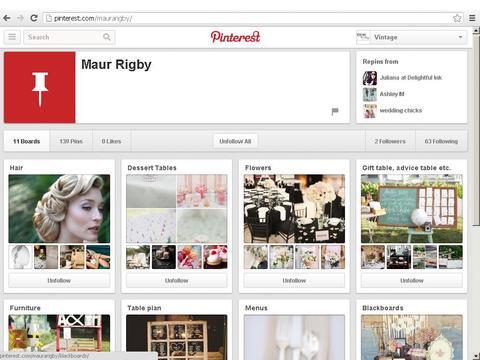 Some of our prettiest ideas have come from real weddings posted on blogs such as Style Me Pretty, Green Wedding Shoes and Ruffled to name a few.  Search for events in the style you love.  Most of these sites allow you to pin images directly off their blog pages and add them onto your Pinterest boards.  You can even install the 'Pin It' button on your browser and pin items from websites that don't have this function. This is one of our favourite features because it helps keep track of great finds I have seen along the way.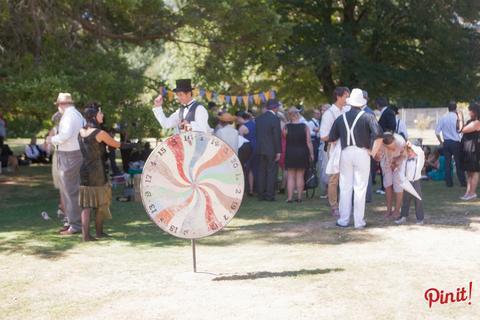 You can share your boards with florists, hairdressers & us so we can see your vision & help bring it to life.   Follow us & other brides and along the way you will discover events with similar styling or even at the same venue as you. Closer to your event you can streamline your finds by creating a 'coming together' board with the most inspiring images.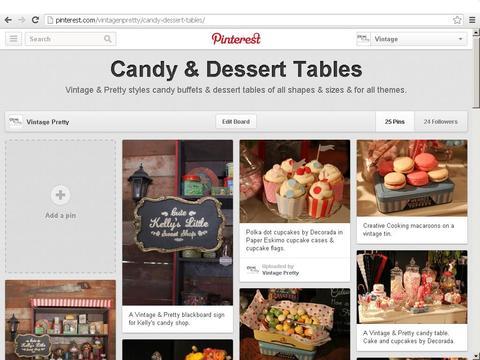 Have a peak at our Vintage & Pretty's Pinterest Page, it is 100% our own work & we are always updating our boards with new things we have been doing.  We hope our pins make it onto your boards & inspire you in the planning your event.