Chris & Lindsay met while working at a museum in Wellington. Chris was in the marketing department & Lindsay was front of house. They clicked immediately & had a lot in common; they just really loved spending time together so it wasn't long before they realised that they belonged together. They tried to keep their relationship under wraps, but everyone at work caught on fairly quickly. They no longer work together, but still manage to sneak out for lunch most days.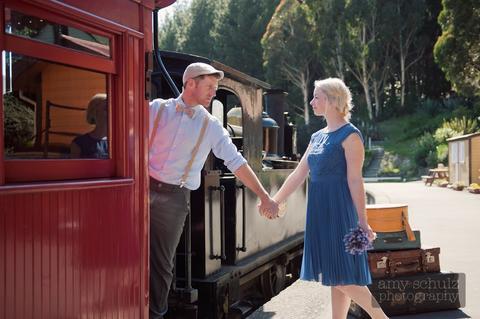 Chris popped the question in Europe on their epic ten country tour of the continent. He proposed in the ruins of the gatehouse at a chateau in Normandy after Lindsay managed to fall into a bush of stinging nettles not once, but twice. There were roses everywhere & Chris proposed under a beautiful stone archway with a photobook & poem with the last line of the poem being, "Will you marry me?" Lindsay describes the event, "It was definitely the best day of my life & the perfect setting to start the rest of our lives together."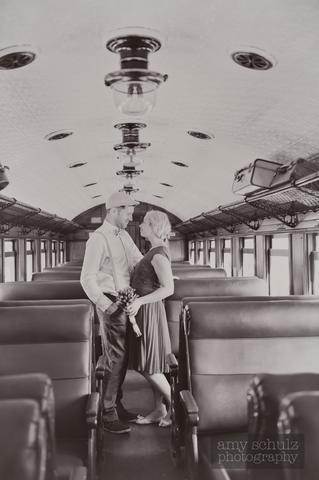 They have set the date for February 9th 2014 & started planning almost immediately after they were engaged. Of course they were just floating around ideas, but both knew straight away where they wanted to get married as soon as possible. They are getting married on Waiheke Island where Chris enjoyed many holidays with his family & grandparents. They have decided to get married at two beautiful venues: Lavender Hill because it is reminiscent a Tuscan hilltop villa & Mudbrick Vineyard's because of its beautiful architecture. Both venues lend themselves perfectly to vintage decor & the couple's style.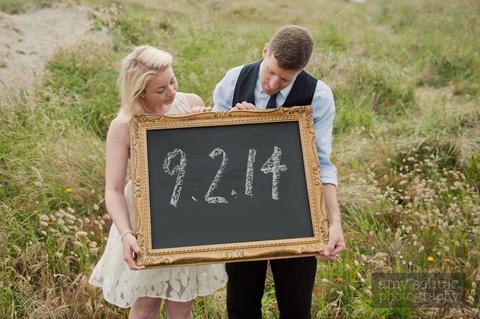 Chris & Lindsay love travel & everything vintage so appropriately their engagement shoot & wedding will celebrate this. Amy Schulz, their photographer & close friend wanted to capture their passions in the engagement shoot by selecting locations & props to capture Chris & Lindsay. Fittingly, their first location was The Silverstream Railway Museum where they used the platform, carriages & tracks to create an 'old world' shoot filled with Vintage & Pretty luggage, cameras & globes.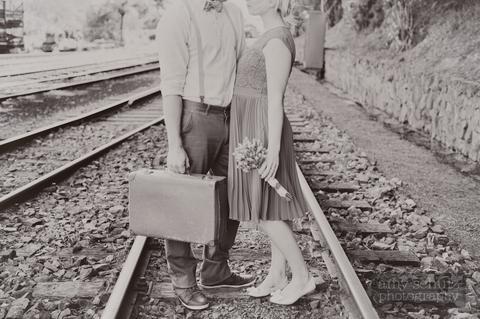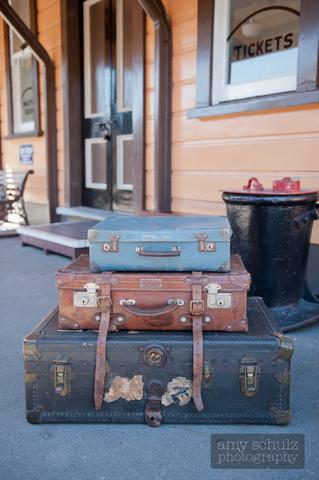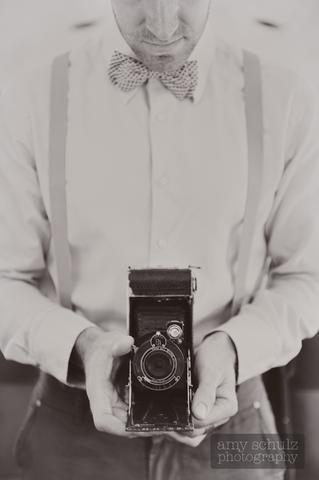 Their second & third shoots were inspired by a vintage picnic & shot at Waikenae Beach. In the dunes, they rode a Vintage & Pretty bicycle, read books & posed on a vintage couch with antiques & quirky props.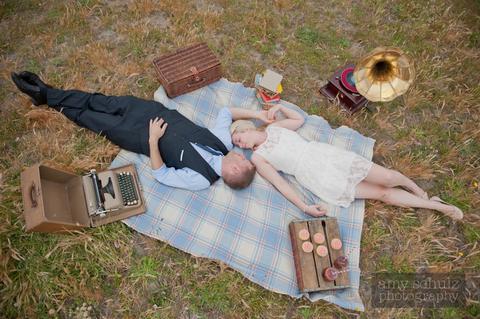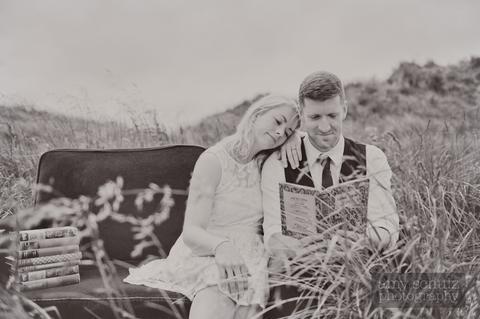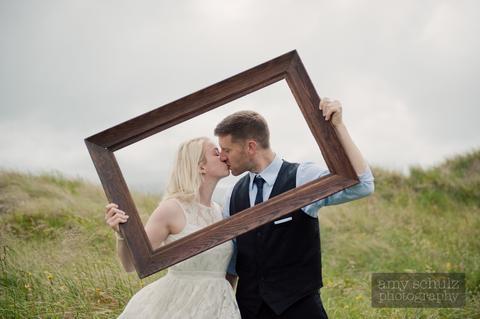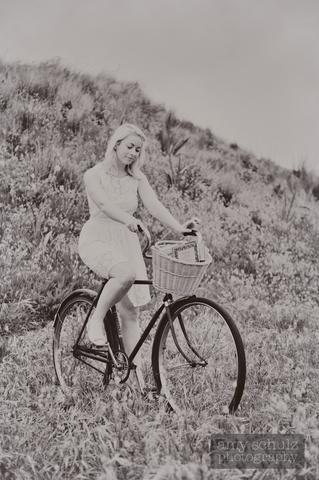 Their Favourite Shots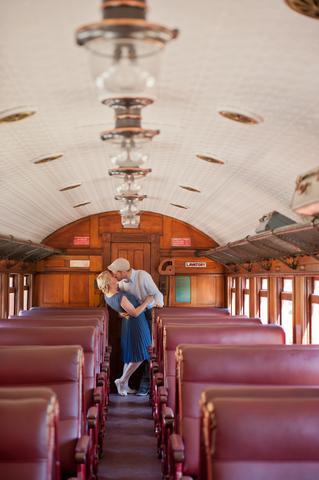 "We were most blown away with the train carriage shot & the one of us lying on the picnic blanket."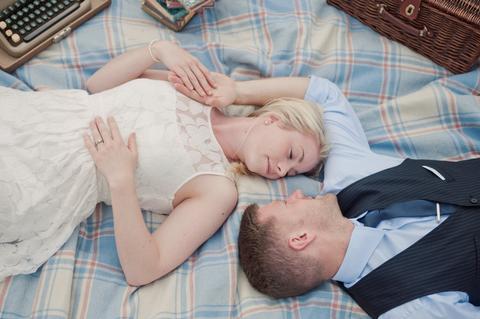 Photoshoot Information