Maura & Steve love Motown, The Beatles, mid-century furniture, tailored 1960s suits, 1940s Hollywood glamour & they wanted to throw it all into a single event. Well why not? It is their wedding after all & an event 10 years in the making!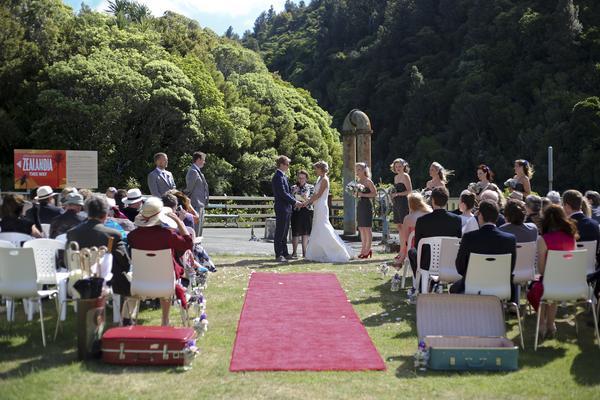 When planning their very personalised, memorable event they started with the elements they love from eras of 1940s-1960s & wove them into this relaxed, but retrospective & pretty wedding.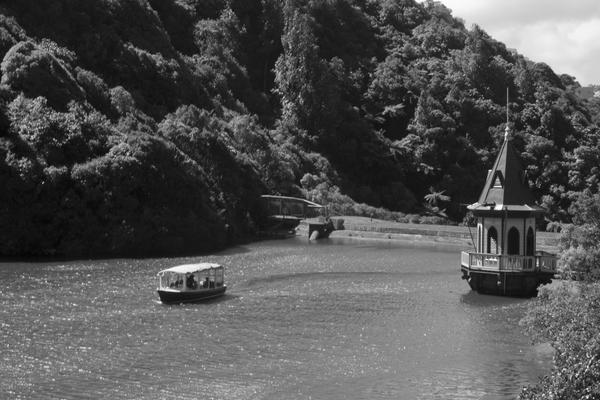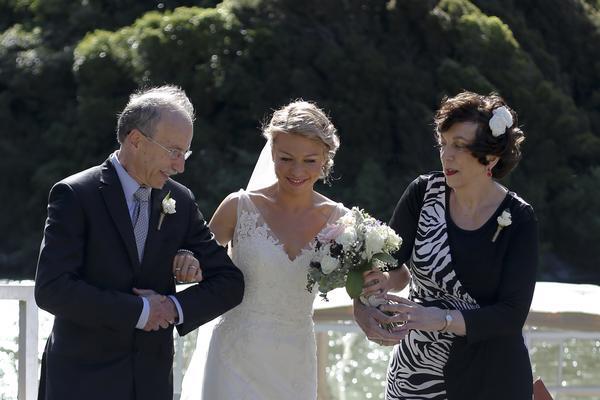 Beyond their love of retro styling, inspiration came from their venue, Zealandia, a native wildlife & bird sanctuary in Wellington. Native birds  & birds in general were used for the table names; birds' nests, birds' cages appeared in every direction on reception tables. Bird seed was even used in place of confetti & bird watching stations were set up with vintage Forest & Bird magazines, vintage cameras & binoculars as entertainment for the guests in between the ceremony & reception.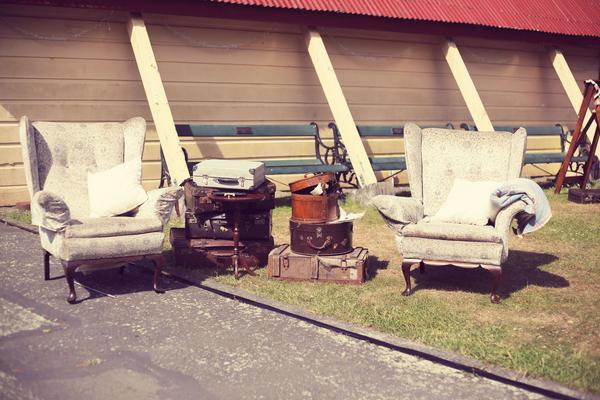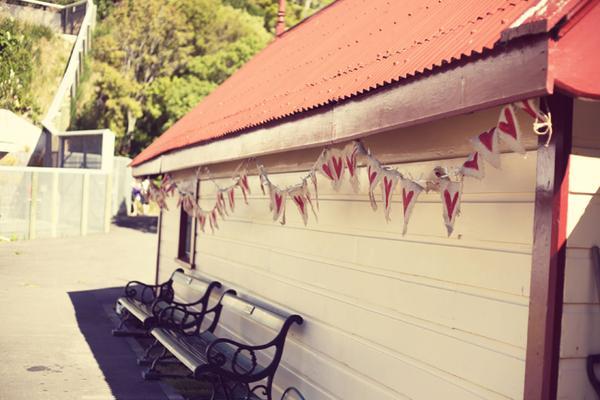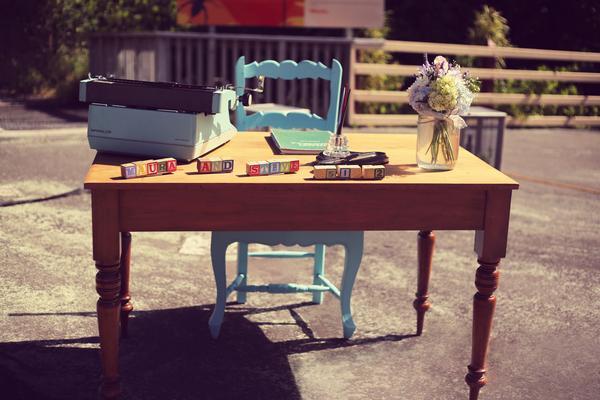 Beyond birds, Zealandia's Heritage Lawn also created a pretty, vintage & rustic colonial style. The vintage & rustic elements of the ceremony venue were brought into the modern Zealandia convention centre with log rounds, hessian table runners, hessian bunting, jars, twine, doilies & brown paper were used throughout the wedding to add rustic charm.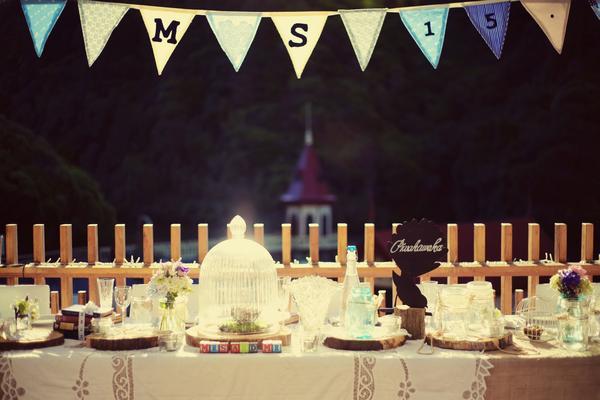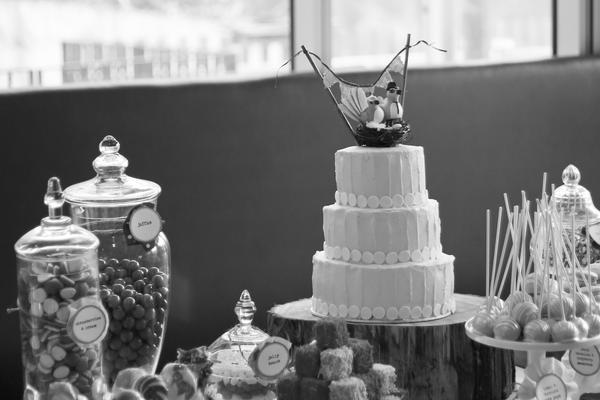 Another significant element of inspiration was the 1940s inspired polka dot bridesmaid dresses purchased from Forever New & the bride's 1940s Venus from Brides on Thorndon inspired wedding dress. After the purchase of these polka dots & 1940s glamour were incorporated into the groom's & groomsmen's 3Wise Men ties, the page boy suit, flower girl dress, bunting & decor.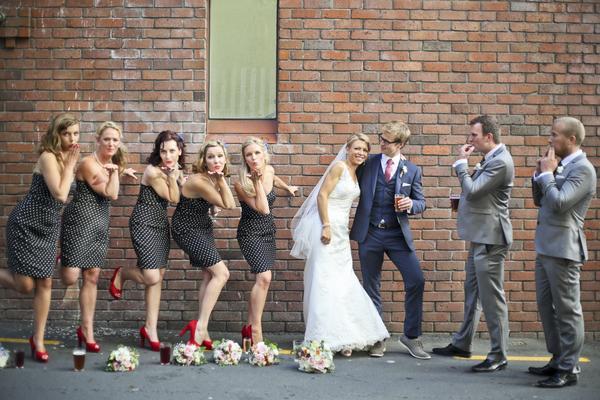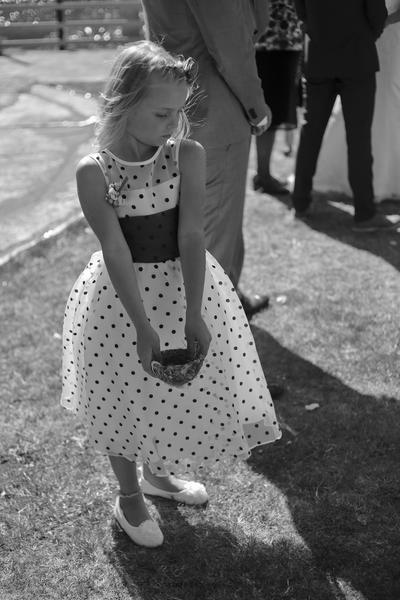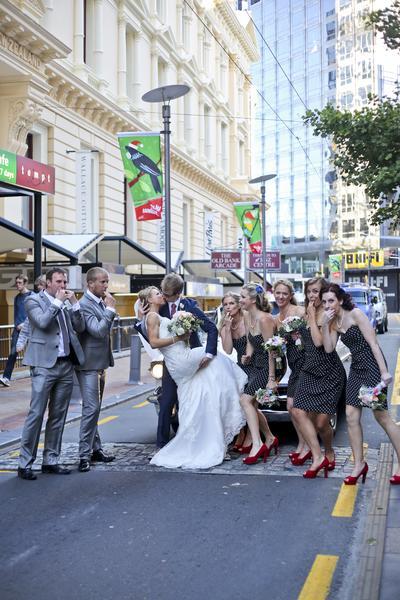 Maura & Steve added whimsy & fun to the event through a bright colour palette, polka dots, dessert table, fun refreshments table, interactive gifts' table, 'Words of Wisdom' marital advice station, outdoor lounge suite, bird watching station, bird themed table plan, guestbook table & a fun photobooth set & props area.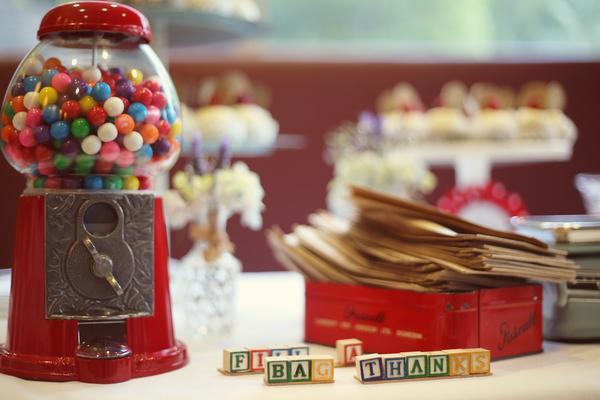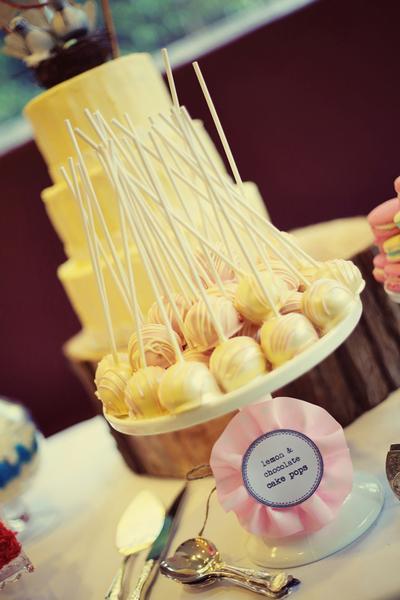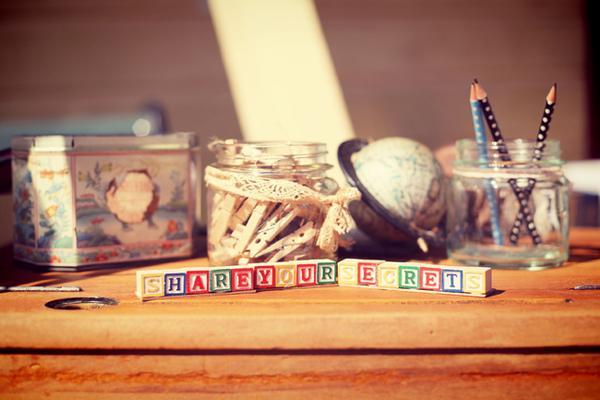 And of course the eras of the 1940s, 1950s & 1960s were thoroughly celebrated through the use of our favourite music by The Beatles & Marvin Gaye & oodles of Vintage & Pretty props & furniture. The registry table, DJ booth, the indoor bar, dessert table, tea-trolley & reception tables became the perfect settings to showcase V & P's ABC block, vintage camera, turntables, crates, suitcases, radios, tins & other nic nacs.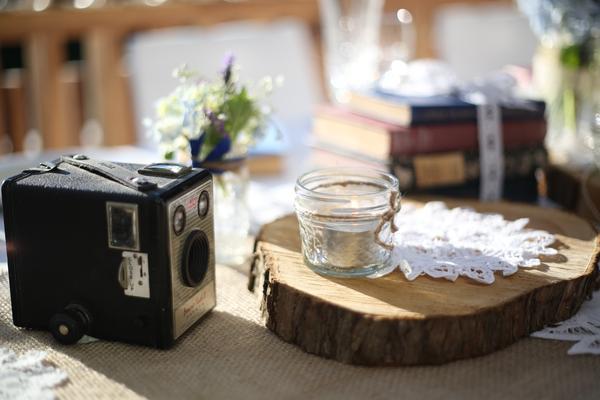 Words of Wisdom from the Bride & Groom
People notice the personal touches. Consider creating your own wedding logo & decorating everything with it.Doing it yourself or crafting can be rewarding, but it can also become life consuming.
Think carefully before starting crafting projects; they usually take two or three times longer than your first estimate & cost twice as much as you think they will.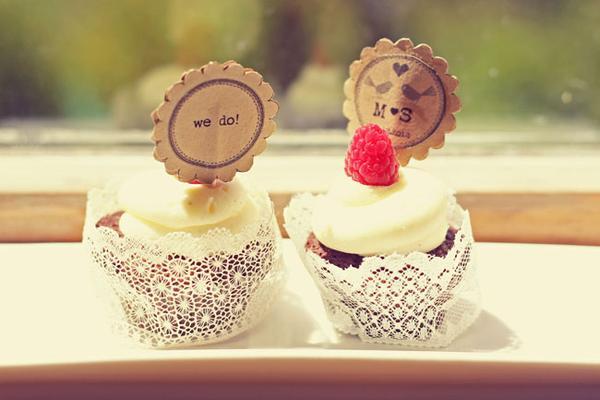 Music Choices
We love the romantic classics & 1960s music – Motown & The Beatles especially. Our DJ selected a range of songs that suited our taste & the vibe of the day.
Bridesmaids' Procession: "Here comes the Sun" The Beatles
Bridal Procession: "In my Life" The Beatles
First Kiss: "Ain't Nothing Like the Real Thing" Marvin Gaye & Tammi Terrell
Recessional Song: "How Sweet it is to be Loved by You" Marvin Gaye
Reception Entrance: "Love Train" The O'Jays
Cutting of the Cake: "When I'm 64" The Beatles
First Dance: Custom medley "Something" The Beatles & "You're All I Need to Get By" Marvin Gaye & Tammi Terrell
Bridal Party Dance: "I Can't Help Myself (Sugar Pie Honeybunch)" The Four Tops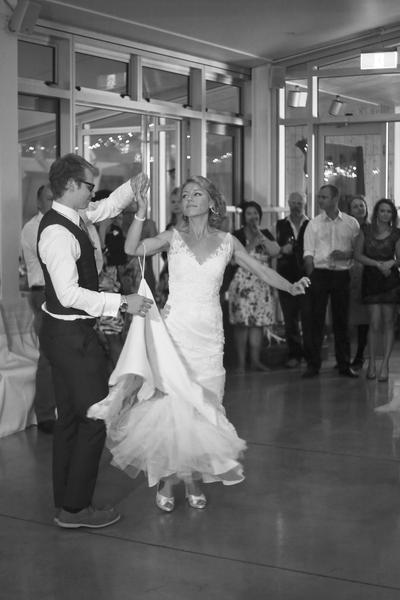 Wedding Suppliers
Stylists, props & decor hire: Maura & Kelly of Vintage & Pretty

Venue: Zealandia's Heritage Lawn & Rata Cafe
Photobooth: We Do
Photographer: Melissa Thorburn
Videographer: Steve Douche and Transmission Productions
Wedding Dress: Venus dress purchased from Brides on Thorndon
Groom's suit & shirt: Working Style made-to-measure suit and shirt
Groom's ties and cufflinks: 3 Wise Men
Bride & Bridesmaids Hair & Makeup: Claudine Stace
Groomsmens' Suits: Hallensteins Brothers
Page Boy Suit: Obscure de Jour custom-made waistcoat & pants, newsboy
hat, bowtie and suspenders from Etsy
Flowergirl Dress: Wonderful Dress with alterations by Suu Lenihan
Celebrant: Pinky Agnew
Flowers: Sally at Allure of Alicetown
Cake: Tamara Jane of Tempt
White Cadillac Limos: Nick and Cindy of Capital Cadillacs
Desserts – Cake Pops, cupcakes & lammingtons: Cupcakes of Miramar
Macarons: Nikki of Creative Cooking