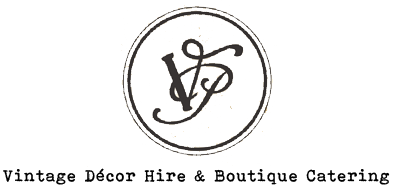 ---
---
Welcome to Vintage & Pretty!

Vintage & Pretty is smitten for everything that can create a beautifully bespoke Dinner party, wedding or event. The collection has been lovingly restored and I am proud to present a unique collection of antique, retro, party, wedding and event décor. I am here to aid you in crafting your extraordinary event, if there is anything that you desire that Vintage & Pretty does not have, just ask as I am forever collecting and perfecting the collection.
Spare yourself the endless internet searches or the pre-marital tension, clutter, budget blowouts and buyer's remorse by allowing me to source the rare, exquisite and extravagant on your behalf.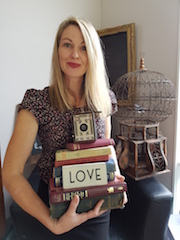 Yours faithfully
Kylee Slater
Vintage & Pretty Services
Boutique Catering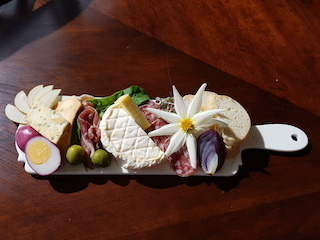 As a chef, I believe any opportunity to welcome friends and family into our homes should be a memorable one, and those memories should be about conversations, the food, and the setting, not about what you missed while you were occupied in the kitchen. Vintage & Pretty Boutique Catering provides your guests with exquisite food, customised for the occasion so that you can enjoy the fete as much as they do. Whatever the event, wheather it's a baby shower with a special request for pink macarons or a cocktail party that requires a variety of hor d'oeuvres Vintage & Pretty can create a menu that will make the event unforgettable.
Vintage & Pretty Hire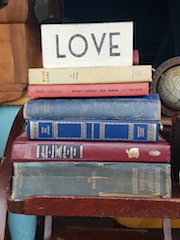 Hire from our unique range of vintage and pretty party and wedding decor.
Vintage & Pretty Styling & Event Planning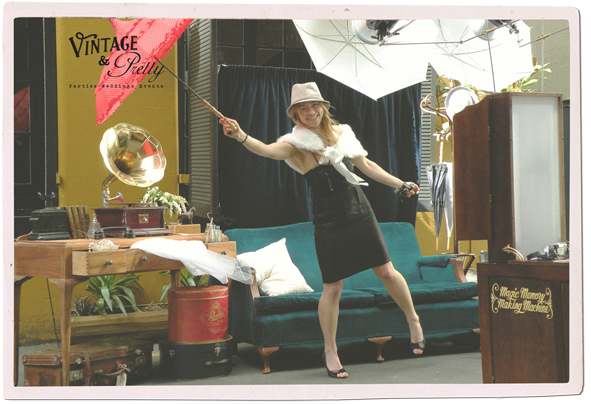 Vintage styling of your entire venue or key tables and elements. Select one our table or venue packages and I can completely design, furnish and execute anything from dessert tables or a candy shop to an outdoor punch bar or your entire event. Check out some of my work on Pinterest & Vintage & Pretty: The Blog!
Vintage & Pretty Specialties
Weddings
A wedding is one of the most romantic & momentous events you will plan; make your wedding unique & unforgettable with Vintage & Pretty decor.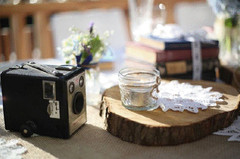 Bridal & Baby Showers
A vintage themed afternoon tea party is charming way to celebrate. Just have me add cake pops, cupcakes, cucumber sandwiches and you will have a party to remember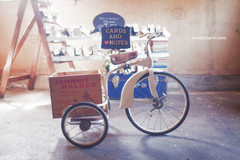 Birthdays, Parties, Dinner Parties & Celebrations
Make a birthday or celebration a special soiree. Delight your guests with a fully catered dinner party, vintage dessert table, styled refreshment table or full high tea service.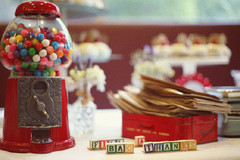 Corporate Events, Shop Windows, Exhibitions, Engagement Shoots & Photoshoots
Create a truly unique event, window exhibition, engagement shoot or photoshoot with our large range of rare and beautiful things.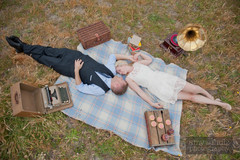 Hen's Nights
Let us help you create a memorable vintage hen's night through catering, decor, planning help and styling.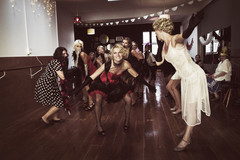 Candy Buffets & Dessert Tables
Who can resist a delightful dessert table or a beautifully bespoke candy buffet? Vintage & Pretty can create a table that satisfies your sweet tooth and sense of style.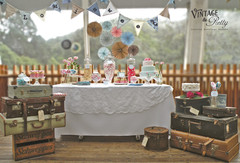 Refreshment Tables
Serve your refreshments with retrospective style! I hire tableware, design and style unique vintage refreshment and beverage tables for events of every kind.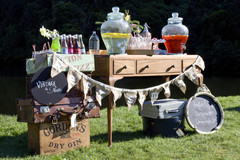 Photobooth Sets & Props
Make your photobooth even more fun, by providing guests with a set and props.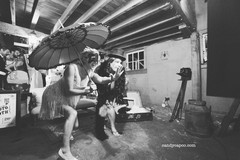 Bespoke Blackboards & Bunting
We can create beautiful blackboard signs and bunting for your event in your style and colours. Have us design and sign-write your blackboards and create bunting for your event or let us bring your designs to life.