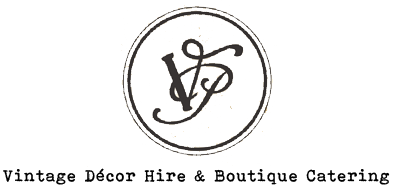 ---
---
Dear Vintage & Pretty customers,

We love to create beautifully bespoke events with my decor and boutique catering. Have Vintage & Pretty completely design, furnish and execute anything from a dinner party, dessert table or a candy shop to an outdoor punch bar or a photobooth set.
Our V & P Specialties & Packages
Dinner Parties & Boutique Catering
Hosting Dinner parties can be stressful, Vintage & Pretty can take all of the trouble out of it for you. We can create the menu, style the table and cook the meal all in your own home. POA
Weddings
A wedding is one of the most romantic and momentous events you will plan; make your wedding unique and unforgettable with Vintage & Pretty decor. We can create the decor for your ceremony and reception venue with you and for you. We have everything to create registry tables, outdoor bars, outdoor lounge suites, reception tables, head tables, bars, tea and coffee trolleys, dessert tables, candy buffets, DJ booths, photobooth sets, gift tables, guest book tables, marital advice tables, table plans and the list goes on P.O.A.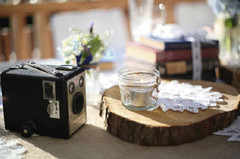 Candy Buffets & Dessert Tables
Who can resist a delightful dessert table, a beautifully bespoke candy buffet or even an old-fashioned sweet shop? Vintage & Pretty can create a table that satisfies your sweet tooth and sense of style. We can style, furnish and set-up your candy buffet or dessert table on-site and even provide the old-fashioned sweets and desserts. A fully styled and furnished candy or dessert table is priced from $400*.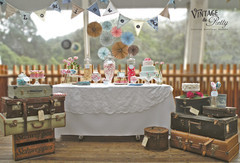 Outdoor Bars, Punch Bars & Refreshment Tables
Serve your refreshments with retrospective style! We hire tableware, design and style unique vintage refreshment and beverage tables for events of every kind. We can completely style, furnish and set-up your bar or refreshment table and even provide the beverages. A fully styled table is priced from $350*.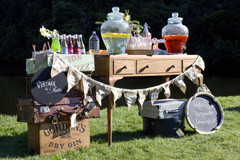 Photobooth Sets & Props
Make your photobooth even more fun, by providing guests with a set and props. We can design and style a vintage photobooth set with props for you. A fully styled set is priced from $150*.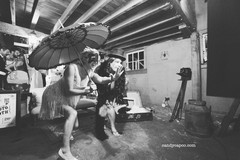 Bespoke Blackboards & Bunting
We can create beautiful blackboard signs and bunting for your event in your style and colours. Have us design and sign-write your blackboards and create bunting for your event or let us bring your designs to life. Priced from $100*.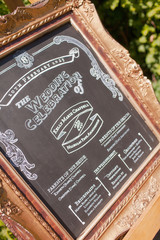 Hen's Nights
Let us help you create a memorable vintage hen's night through decor, catering, planning and styling. Have Vintage & Pretty do the hard work for you. Hen's night event planning and decor is priced from $300* excluding the cost of entertainment and other suppliers.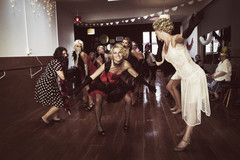 Corporate Events, Shop Windows, Exhibitions, Engagement Shoots & Photoshoots
Create a truly unique event, window exhibition, engagement shoot or photoshoot with our large range of rare and beautiful things. Have us design and style on-site. Fully styled shoots and displays are priced from $200*.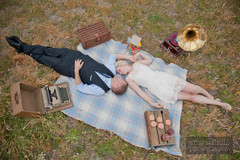 Bridal & Baby Showers
A vintage themed afternoon tea party is a charming way to celebrate. Just add champagne, and some of Vintage & Pretty's scrumptious French patisseries and you will have a party to remember. We can design and style your tables on site. Priced from $300 * excluding the cost of entertainment and other supplies.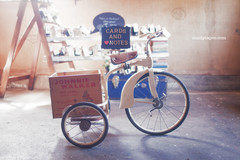 Big & Little Kids' Birthdays, Parties & Celebrations
Make a birthday or celebration a special soiree. Delight your guests with a sweet vintage candy buffet, refreshment table or full high tea service. Have Vintage & Pretty design, cater and style your party on-site. Event planning and decor priced from $300* excluding the cost of entertainment and other suppliers.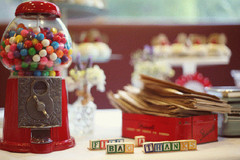 Yours faithfully,
Kylee Slater
Vintage & Pretty
*Our prices are indicative and subject to change. On-site styling is available in central Wellington, for the greater Wellington region and beyond a transportation and/or accommodation charge may apply.