Hi there, we have been a wee bit busy but will be posting an update shortly.
Write new Post

We absolutely love Pinterest.  The internet is now overflowing with inspiring images of creative & absolutely beautiful real vintage weddings & events.  Pinterest is the perfect way to find new ideas, get inspired & organise images of all the beautiful things that you want to weave into your event. We recommend that you create a board for each of the important tables you want to stage & all the important...
Edit post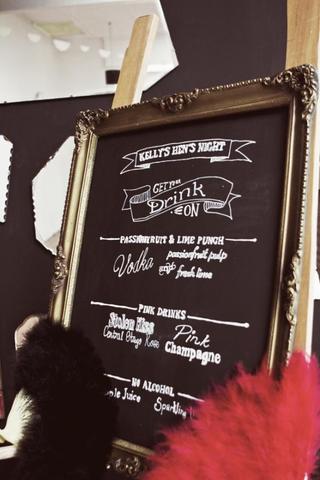 Writing with chalk is truly an art form and such a beautiful way to personalise your wedding. Blackboards & chalkboard are perfect for presenting your event's programme, food menu, cocktail list or instructions and messages to your guests.  This medium allows you to continue the fonts, graphics and style of your event in a natural & vintage looking way. We love bespoke chalkboards & we can create, design and execute...
Edit post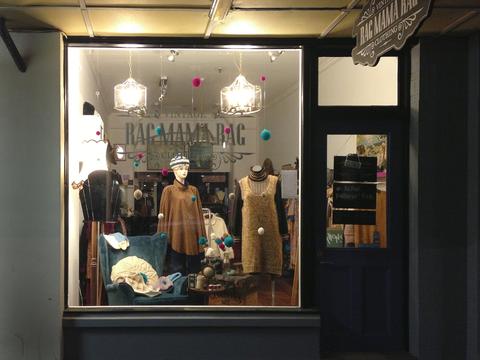 We don't just help create parties & events, we also style corporate events & shop windows. We have been working with the lovely ladies of Rag Mama Rag to create seasonal shop window displays to showcase their clothing with vintage flare. For winter we created a 'winter wool wonderland' to showcase their vintage knits & winter coats. Wool pom poms, flowers & wooden spools in the aubergine, teal & cream...
Edit post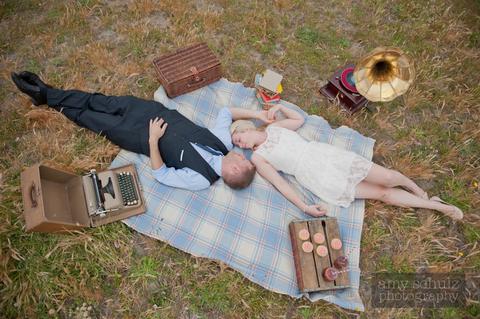 Chris & Lindsay met while working at a museum in Wellington. Chris was in the marketing department & Lindsay was front of house. They clicked immediately & had a lot in common; they just really loved spending time together so it wasn't long before they realised that they belonged together. They tried to keep their relationship under wraps, but everyone at work caught on fairly quickly. They no longer work...
Edit post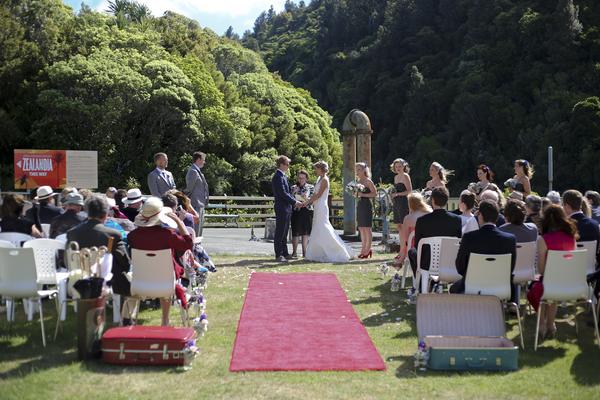 Maura & Steve love Motown, The Beatles, mid-century furniture, tailored 1960s suits, 1940s Hollywood glamour & they wanted to throw it all into a single event. Well why not? It is their wedding after all & an event 10 years in the making! When planning their very personalised, memorable event they started with the elements they love from eras of 1940s-1960s & wove them into this relaxed, but retrospective &...
Edit post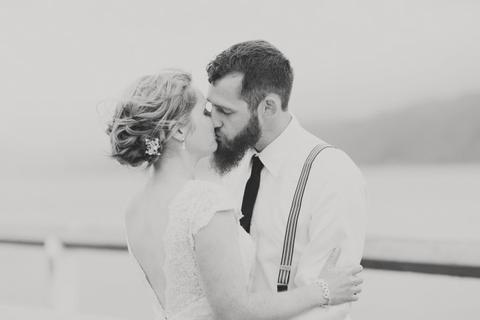 Josh and Mary have a sweet love-story, they met at Hutt Intermediate School but didn't become a couple until running into each other quite a few years later.  Their romance was ignited at a Lower Hutt sports bar, The Exchange.  Josh proposed to Mary six years later on the shores of Lake Wanaka.  Fittingly, Josh and Mary celebrated their wedding just around the corner from where it all began, at...
Edit post